Finding a design for the beagle's head that worked, it had to be a recognizable beagle, used my own baby as reference.

Selected head styles, plus a clean version of all the clothing choices.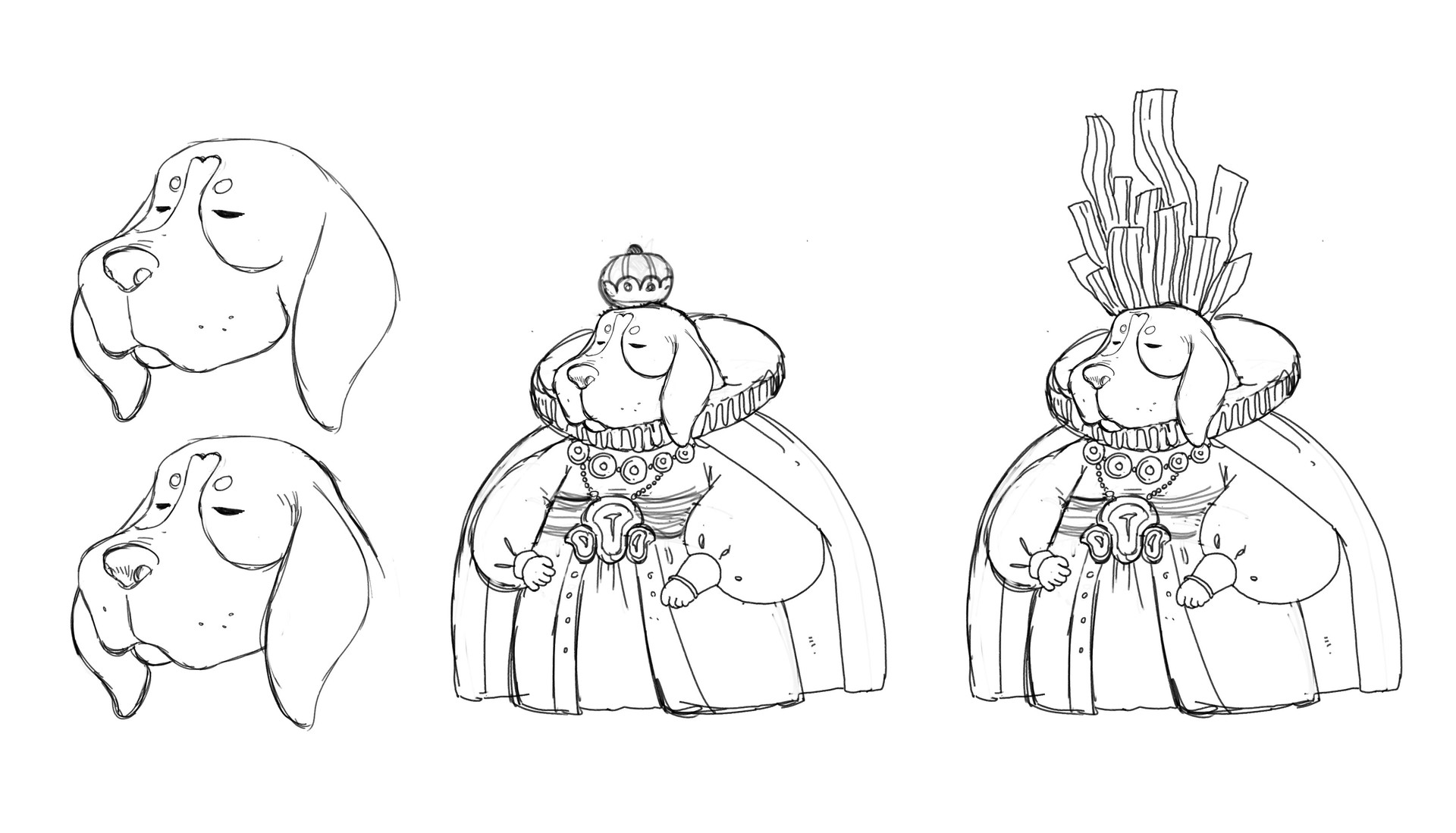 We narrowed down the more kingly piece of attire, as well as trying a more subtle style of crown.
Design for a personal project