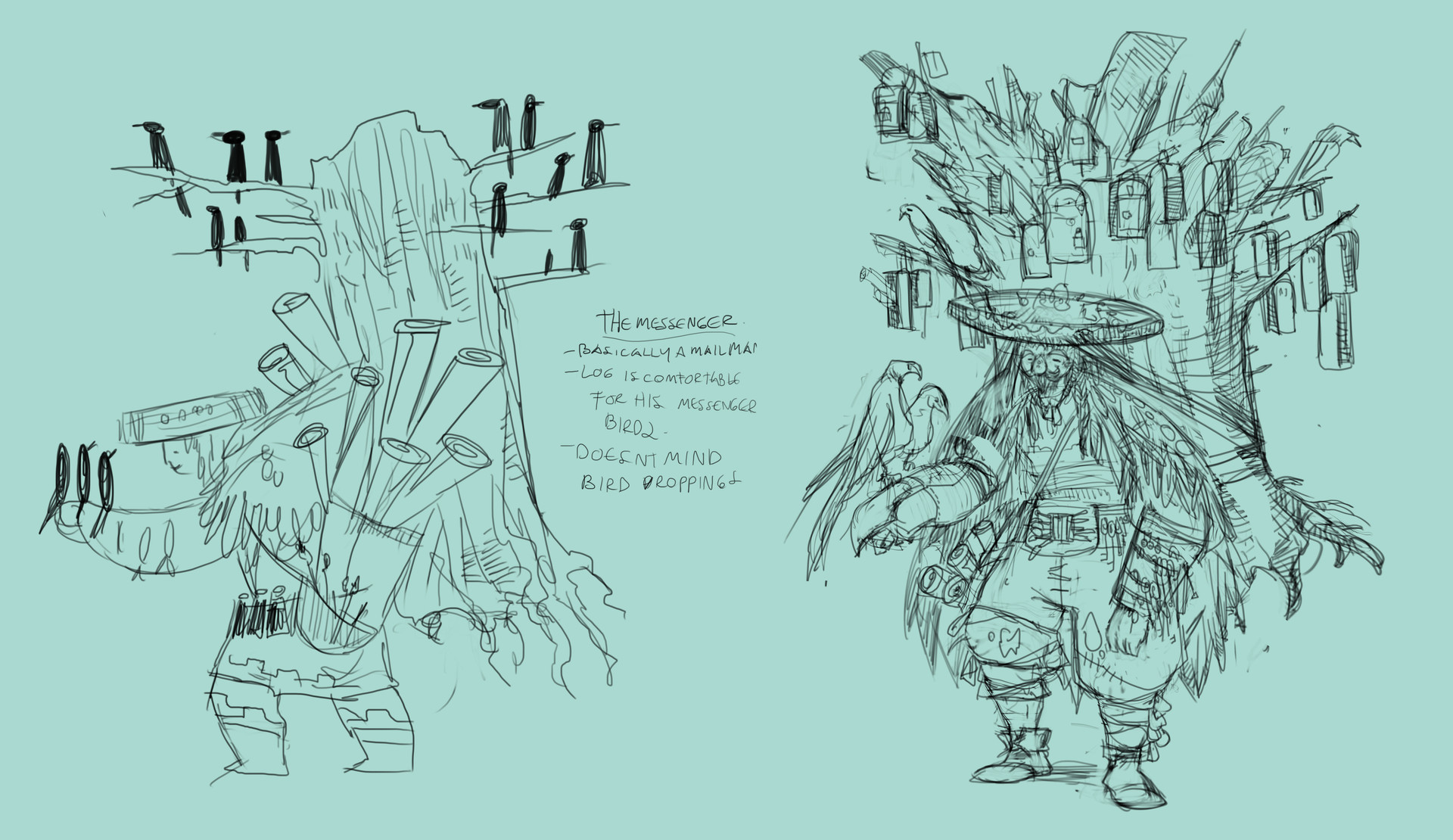 Ideation and a polished sketch.
Every young augur that sets out on their personal quest to master their trade may still want to stay in touch with their friends and relatives when far away. This old mailman carries a sacred stump, with mail boxes made from it. He knows by heart which key will open every mailbox. Seeing him walking into the city will bring smiles and cheers to its inhabitants, for it means he brings word of the loved ones who are far away.
This character is part of the City of Augurs, the result of an Art Jam we had at Syn Studio. smiley We took the brief we were given and gave it a unique twist. My task was to draw NPCs to help flesh out our world a little bit.